10 New Year's Resolutions That You'll Actually Want To Keep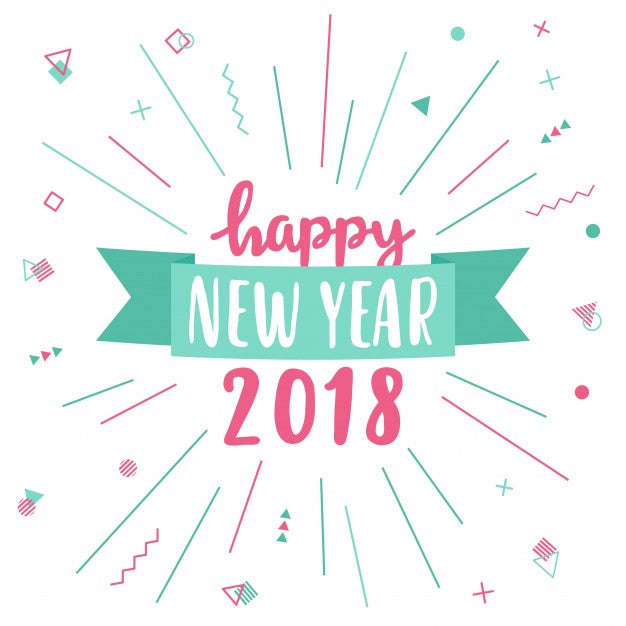 Happy New Year's, Little Roseberry fam! 2018 arrived so fast, we still can't quite believe it. But we're ready to tackle the year and set new goals, and we hope you are too! The Roseberry team is here as your accountability partner and to encourage you every step of the way.
Question - Did you make any resolutions for this this year? If not, it's not too late to start! We thought we'd give some quick suggestions for resolutions that will encourage a healthier and happier new year. 
1. Make exercise fun. It doesn't have a to be a chore! Take a dance class, try a guided YouTube video, go rockclimbing, jog with a friend, bring the whole family along and get moving at the park. These are just a few of the ways to get moving in the best way possible. Whatever motivates you best, do it!
2. If you're a reader, record the books you've read on Goodreads. This will allow you to better remember your favorites! This is great for kids who are bookworms too!
3. Be a tourist in your own city. Go to a farmer's market, check out a garage sale, book a guided tour for the fam, Enjoy a brewery tasting, dine at a restaurant you've never been to. You may be missing some great excursions only miles from your home! 
4. Travel more! Think you can't afford it? Sites like Kayak Explore allow you to explore new places on whatever budget works for you.
5. One of the most made (and most broken) resolutions is to eat healthier. Make this less daunting by starting with a plan to eat super healthy two days a week. Once you have this down bump it up to three, then four, etc. Experiment with healthy recipes until you find ones that you and your clan actually enjoy eating, and write these down to keep handy. Once you are comfortable eating healthier, don't feel bad allowing yourself a cheat day now and then!
6. Try something new at least once weekly. This can be anything from trying a new recipe to indoor skydiving to bullet journaling. There's an endless array of possibilities, so this should be your easiest and most exciting resolution! 
 7. Set a time for bed and a time to put your phone aside for the night. Set a time for the kids to get to bed every night. Help your littlest ones sleep better (aka the whole family sleep better) with our Baby's Sleep Remedy!
8. Plan an adventure for the family at least once monthly. Explore a new Texas town, go on an Austin hike, see a play, rent bikes or have a picnic. The options are endless!
9. Save money and have a blast by making it a point to visit more free events! Austin always has something free and fun going on, so this should be an easy one. 
Bonus - Volunteering is free AND good for your community! Check out local opportunities here.
10. Do something nice for YOU once weekly. Buy yourself flowers, go see a movie solo, get a massage, buy bath salts and use them, buy a new journal, take yourself on a coffee date. Whatever makes you happy and puts a smile on your face, do THAT once a week. The self love will reflect more joy and gratitude in your every day life!
There you have it! Resolutions for the year that you might actually WANT to keep. We can't wait to see where this year takes you!