How to Care for your Hair during Seasonal Changes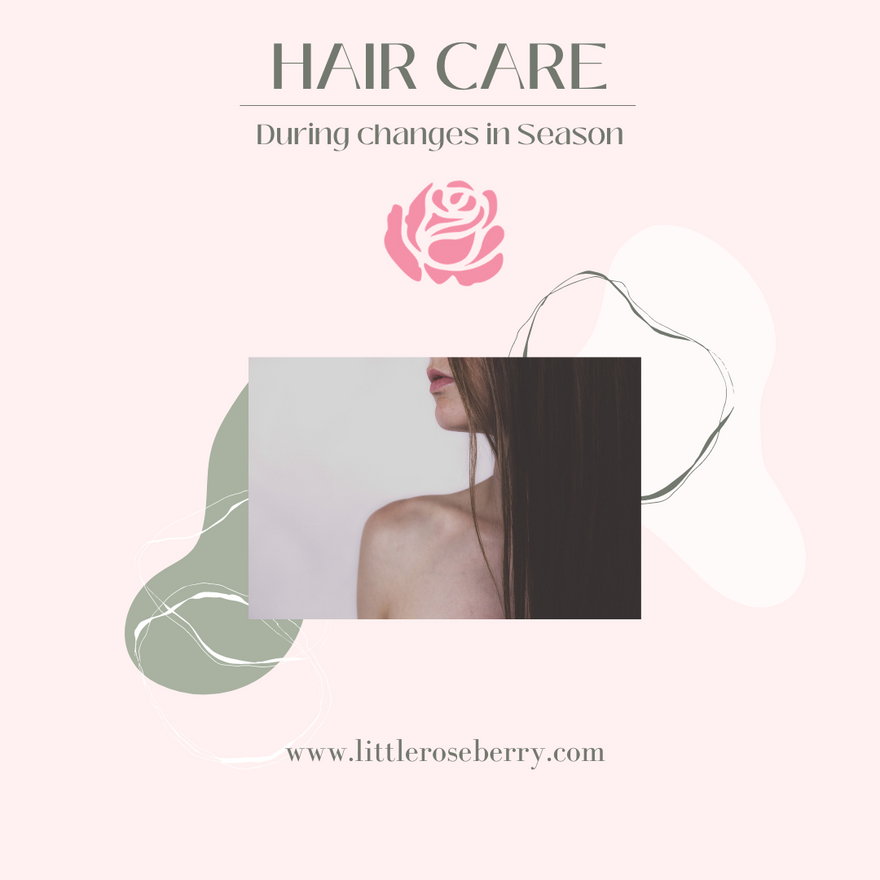 You know that summer is a difficult time for your hair. In fact, you have those hot months marked in red on your beauty calendar to pamper your hair as it deserves, and protect it from the sun, chlorine, dryness, and all that not so fun stuff. But what about the fall and winter time? Sometimes we are not aware of how the weather can affect your health and many times we forget to extend that care until the coldest time of the year when hair also suffers!
The truth is that winter is not an easy stage for your hair. Wind, temperature changes, etc. As experts explain, you get the humidity and cold of the climate and on the other hand the heat and dryness of heating in your house, workplace and any other public place you go to, which causes damage to our hair every day.
Excess humidity causes uncomfortable frizz on rainy days, while heating dries it out, making it more prone to damage and breakage. To this, we must add the increased use of the dryer in winter, a direct source of heat for the hair that dries it progressively with each use. Hair not only becomes more fragile, but also loses texture and volume, So here we'll share a series of tips so that our hair can face winter in the best possible way.
USE THE PROPER BRUSHES AND COMBS
There is nothing better than using the right brushes. There are even brushes on the market that discharge the possible static electricity accumulated in the hair. Along with this, try using spray styling softener or detangler, like Our 2 in 1 Formula Hair detangler & Leave-in Conditioner,which is a great option to keep the hair healthy and nourished. Enriched with antioxidants, vitamins and minerals such as calcium, folic acid or amino acids which repair dry damaged locks. It will stay flawless all day!
WELL-PROTECTED HAIR
The secret is to nourish the hair so that it has sufficient defenses against the cold and even though it becomes brittle, it will never appear dry. For that we will use nutritious products, such as Little Roseberry Baby Shampoo + Body Wash, which will give you both shine and cleanliness without giving them dryness or harming the scalp. Our gentle formulas are packed with vitamins to protect sensitive skin and delicate scalps. It is made with organic aloe vera juice, fruit and veggies to promote hair wellbeing. 
GETTING IT CUT AND STYLED
You cannot achieve style, shape, volume or texture if you have not previously gotten a suitable cut for your hair type, lifestyle and features. Hair stylist consider that this is the first thing people should have in mind to maintain an impeccable style and luscious hair. A great option to help with styling is our Little Roseberry Hair Gel, which is made with organic aloe vera juice, instead of diluted with water. It is a great option for the whole family since it's 100% toxin-free - with no fragrance, no parabens, and no sulfates.
WATCH OUT WITH THOSE HEAT TOOLS
The dryer, flat irons, wavers, curling irons and all that jazz, they dry out the hair with their heat effect, that is why it is essential to use thermal protectors for the hair. A little goes a long way when it comes to this, just try a few thermal protectors and use the one of your liking to avoid damage. Also make sure to pay attention to the heat regulating aspect of your tools, if there's no need for the highest temperature on it, use the one that will do the job without putting your hair at risk.
Your winter care routine doesn't need to be over-changed or laborious. You just have to think that the external factors of this season also damage the hair, so it also needs hydration and protection. As in summer we resort to masks and intensive treatments, the colder months also imply the need to use these products that regulate the moisture of the hair and prevent its dryness. We hope this tips are helpful for you.
And let us remind you that starting now, all the way through BLACK FRIDAY you can use the promo code BF30 to get 30% OFF all of our Little Roseberry products! Also, when you buy from Amazon, you can save using the coupons for the Single Units and Two Packs.
Happy Parenting!