3 Three-Ingredient Easy DIYs for kids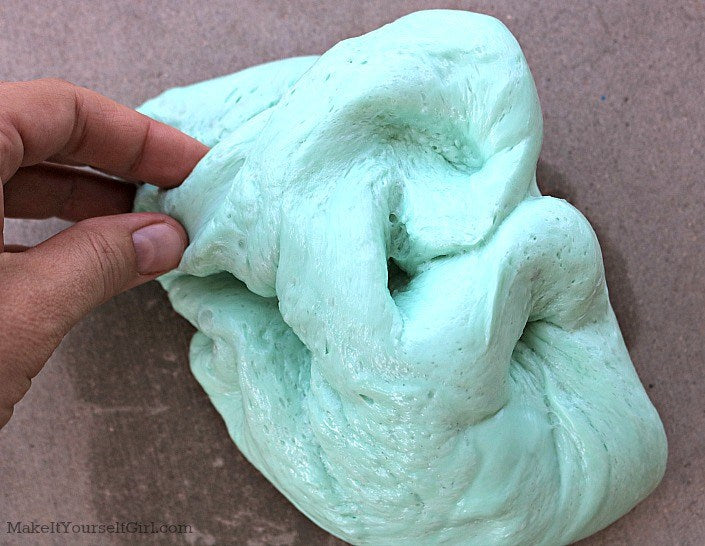 We're probably all pretty familiar with two of the most infamous words uttered by kids of all ages. Next time you here the words "I'm bored!", grab three simple ingredients and get to making a fun and easy DIY. Boredom officially busted! 
You'll need 1/4 cup of bubble bath, 1/2-/34 cup of corn starch, and 1 tsp of coconut oil. Essential oils and water based coloring are both optional. 
If you decide to use the essential oil and coloring, mix 10 drops of food coloring and 8-10 drops of essential oil to bubble bath. If the coconut oil is solid, melt in a separate bowl and proceed to add oil the bowl with bubble bath. Lastly, add the corn starch. Start with the 1/2 a cup, and it doesn't pull together add more. Now it's time to mix together, and this is a great part to let the kids join in on! It should turn into a solid ball. If there is extra corn starch left in the bowl, go ahead and dump it. If you haven't added coloring yet and would like a fun marble effect, go ahead and add a few drops now!
Store in an airtight container and use within 7 days. Use a  tablespoon sized ball per bath-time! (Be careful to not use much more than this, as it can get messy otherwise.) 
You'll need 1 cup of glue white school glue,3 cups of shaving cream, 5+ tablespoons of saline contacts lens solution and optional food dye. 
Start by emptying glue into big bowl. Add food dye if desired and then begin to add in shaving cream. Mix in shaving cream with spatula until mixture is thick, puffy and all shaving cream and glue is thoroughly combined. Now slowly add in the contact solution, which will help activate the slimy consistency. Use spatula to mix in small amounts until the perfect ratio is found. 
Begin kneading the slime once the mixture is not sticky or of liquid consistency. Knead for three minutes before deciding if you should add more ingredients. When you've gotten the perfect fluff to slime ratio, find a good area to let the kids get a little messy. Now it's time for you to sit back and read a book while they enjoy hours of fun! 
All you need is a muffin tin, glitter, food coloring and a white conditioner or soap. Fill the muffin tins with the conditioner and proceed to add drops of food coloring until desired color is reached. Sprinkle the top with glitter. That's all! This one is the simplest to create AND you and the kids will end up smelling great after too. Grab some paper or whatever you feel like painting on and get to creating!
Between the making of the things and the playing with the things, this should keep the kids from using the "B" word for a while!