7 Perfect Activities for Stay-cation this Spring Break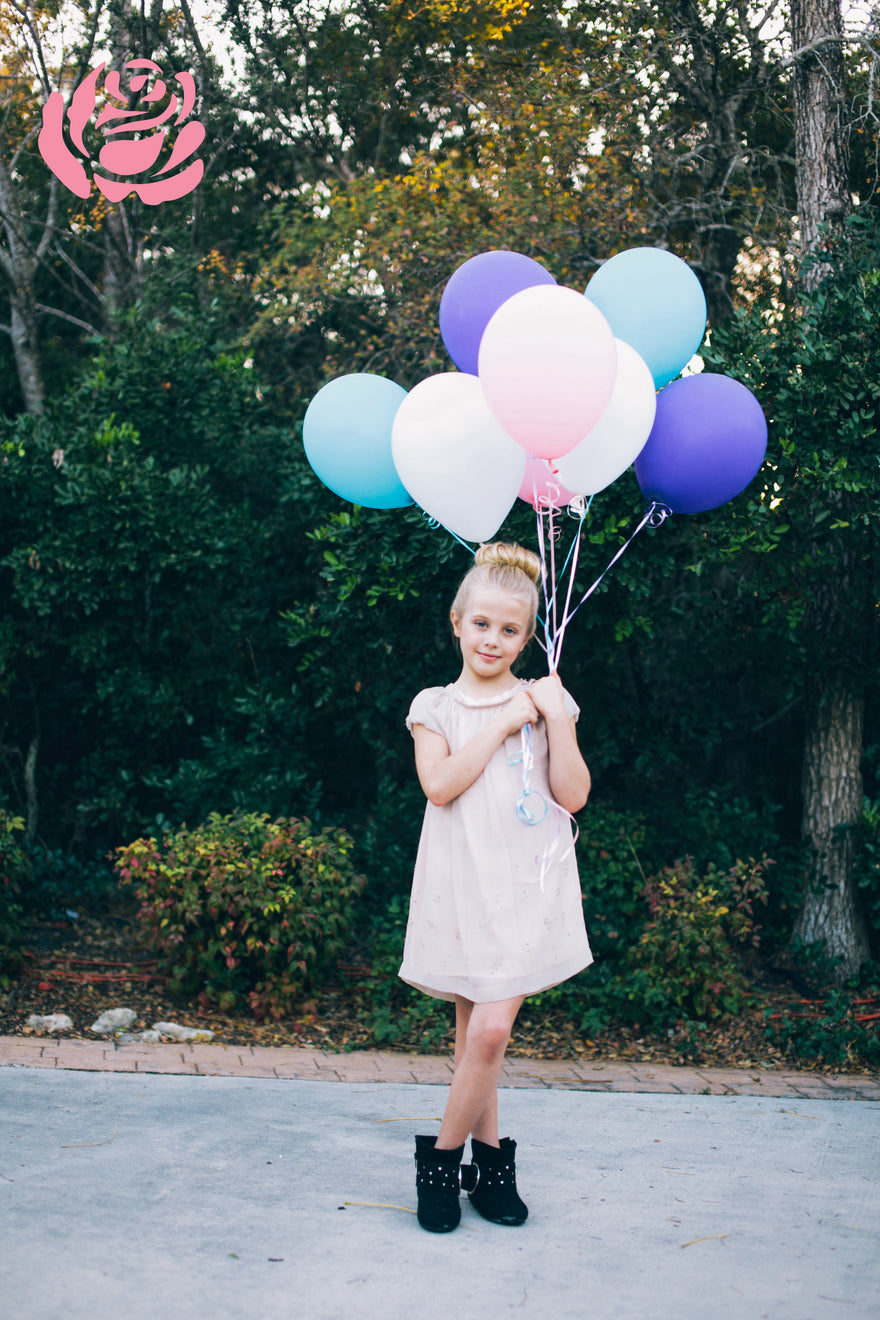 Spring Break is here!  And for most families it means a week off from school and work. What better way to spend your break than reconnecting with family? A stay-cation has many perks including saving money on traveling and avoiding big crowds during these times, but what's even more exciting is that you have the time to do all those things that you never seem to get around doing!
So, with the promise of a fun-filled weeklong staycation,  us here at Little Roseberry have come up with  these activities that will surely help keep everyone entertained and happy during spring break.
We all love movies and spring break is the perfect time to have a movie marathon!  Whether you love Harry Potter, Star Wars or Ice Age, there's quite a few to choose from.  You can also binge watch the latest series your co-worker/neighbor has been recommending that you haven't gotten around to watch.  So get your take out ready, your popcorn buttered and your fave drinks to sip and enjoy a cozy time with the family. 
Since you won't be running around trying to get to school on time and kids won't be busy with their schoolwork, you'll finally have time to learn a new recipe and have the kiddos experiment in the kitchen.  Little Roseberry is all about healthy food choices, and this might be the perfect time to introduce those healthy dishes you've been wanting to do for the whole family.  Remember that having the kids get involved in the cooking process helps them be more comfortable with trying those funny looking veggies that sometimes they're so hesitant to even come close to.  We're sure that time spent in the kitchen is time well spent.
It's not everyday you get to pamper yourself and relax in the comfort of your own home.  Why not organize a whole day to get beautified and loosen up a bit! 
Moms-  Look up your favorite face mask recipes and pick your favorite nail polish for a mani and pedi.  
Dads-  Get comfy for a nice back massage or foot-rubbing sessions. 
Set the mood with the diffuser or favorite scented candles, slice up some cucumbers (to put over your eyes or have as a delicious snack, your choice!). Then you can finish up with a glam session:  Boys can get their hair styled with our Natural Hair Gel for Kids, as well as girls who can choose from a messy bun, sleek pony or french braid.  Little Roseberry Natural Hair Gel will make the job easy for you and have the kids looking ready for a quick photo session at home! 
If this sounds like something you might want to do, get all set and ready to go and use our PROMO CODE SPRINGBREAK to get 10% off on any single or two-pack of our Natural Hair Gel for Kids and also our Natural Hair Detangler for Kids.  Make sure to get this deal this week! Before it expires on March 21.
Throw a Spring Break Party
The arrival of springtime should be more than enough for the whole fam to celebrate!  Why not throw a party?  You can go to your nearest dollar store and get all kinds of party decor spring-related.  Prepare some refreshing smoothies, some delicious sandwiches and cut up your favorite seasonal fruit.  Go all out!  Get some fun outdoor activities ready for everyone to enjoy, like a water ballon fight or see who can blow out the most bubbles, and get the party started!
Spring has been the inspiration of artists throughout the years, so why not take advantage of the beautiful colors that come along with the season?  Get some art supplies and have kids pour out their creativity on paper, canvas or even the sidewalk!  Maybe try to do something using recycled materials, follow the glass painting trend from Tik Tok, or even do some street art with colorful chalk.  Whatever your favorite techniques are, make sure you make some time for a fun art project.
Redecorate a Space in your House
One activity that seems to be a favorite for some (and not so much for others) is spring cleaning.  If although you know there's some cleaning to do, you dread the activity, why not give it a twist?  Not only do the regular spring cleaning, but make it a priority to redecorate a space in your home.  Whether it's the kitchen, living room or a specific bedroom, involve the whole family on what they think they should do to brighten up the space.  You can even use some of the art you made and have a place to display it for everyone to enjoy!
Go Camping on your Backyard
This is one of Little Roseberry's favorite.  Nothing like sleeping in a tent, having a bonfire to make some s'mores and enjoying some nature time.  Now, what if we tell you you can have all the fun camping is but at the comfort of your own backyard?  Nothing beats some good ol' time in the woods, but when you have little babies or toddlers, staying close to home makes it all more convenient.  Set the mood with a picnic and your favorite camping snacks, we're sure you'll love it.
We hope this spring break you enjoy it with your love ones and hopefully you'll get to do some of these exciting activities.  Please share any other ideas you might have with us using the hashtag #roseberryspring and don't forget to use the PROMO CODE SPRINGBREAK for 10% off 🤗🌻 on your next purchase! Share with everyone you care about. Happy parenting!✨💞