April Fools!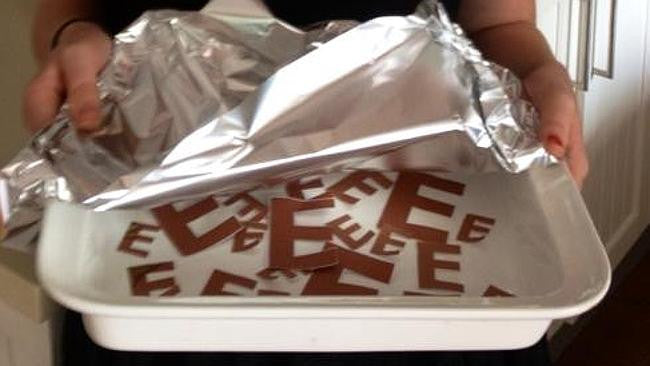 Do we have any prankster mamas in the house? April Fools is right around the corner, and Little Roseberry has some ideas ready that will help this be your family's most mischievous and hilarious one yet. Enjoy tricking your littles with these laughter-inducing and harmless tactics, and don't forget to tell us all about the results!
1. Remove all Cheetos from a snack pack sized bag and replace them with baby carrots. Seal the bag back with glue. Who knows, maybe it will even get your picky eater to (accidentally) eat a bite of their vegetables!
2. Frozen cereal

Put a bowl of your kiddos' favorite cereal and milk in the freezer overnight. In the morning, add another layer of milk and cereal over the frozen layer. Enjoy the reactions when your little one tries to dig in the next morning!
3. Add Jell-O powder into small juice cups. After these set for about four hours, hand them to your kids. Bonus - After they get over the surprise of their juice being, well… not juice, this will make for a delicious snack!
4. This one is super chees-E but oh-so-fun. Tell your prodigies that you've made them a batch of brownies. Instead, fill up your cake pan with the letter E cut from brown paper. Get it?! BROWN E's?! Ha, ha, ha.
5. Add quick rising dry yeast to your box of pancake mix. Tell the kids that they have to help make the pancakes. Then enjoy their reactions as the pancakes Won't. Stop. GROWING.
6. Put a raisin inside a napkin, and with your other hand pretend to get a fly with the swatter. Pretend to pick up the fly (aka raisin) with your napkin, and proceed to eat the raisin (that your kids will believe is a fly.) We're laughing just thinking about how this one will go over.
7. Stick googly eyes on EVERYTHING in your fridge.

8. April Fools is on a Saturday this year. That means it's the perfect time to wake your late-rising kids up in the morning and tell them they're running EXTREMELY late for school. 
9. Turn everything you can think of upside down. We're talking pictures, chairs, candles. Every. Thing.
10. Put a
drop of food coloring 
on the bristles of your kid's toothbrush.Try to keep from chuckling as their mouth turns blue (or red, or yellow, or...) 
11. Put Vaseline on the pantry door, and wait for your mini-me to go for a snack. Slippery shenanigans will ensue!
Pst- We would love to see reactions to these innocent pranks! Send any photos our way for a chance to be featured on our Facebook page! Happy pranking!