AVOID HEAT STROKE DURING SUMMER ACTIVITIES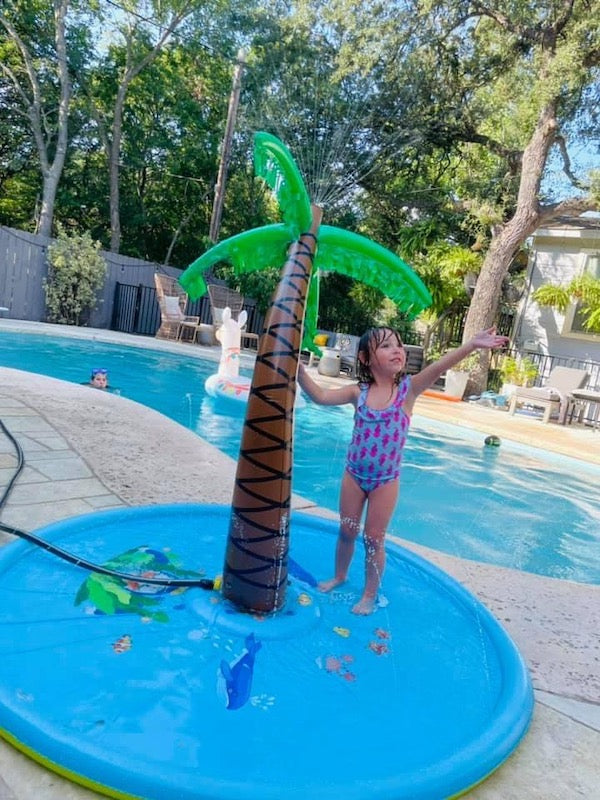 Summer is sadly coming to an end, but it's been a lot of fun! The Little Roseberry fam has been enjoying it greatly! We hope it's been as good for you. Whether you stayed home for some relaxing staycation time with your family, sunbathed on the beach and soaked up all that vitamin D while wearing sunscreen, went on a road trip across the country exploring new sights and sounds in different states, participated in one of those awesome summer camps where they teach kids about nature - we're sure there were good highlights this season.
One thing was for sure, this year we were in store to experience some of the hottest weather on record! It wasn't as bad at first but it has been steadily intensifying. Some places reached temperatures that they haven't experienced in years - while others have yet to break their heat records and still continue rising day by day. Although the warm weather makes creeks, rivers beach or pool activities much more fun there are also dangerous implications attached with these highs temps: such as dehydration from being outside too long without water; sunburns which most people can handle if avoided after applying sunscreen properly-yet severe ones may need medical attention; increased chances of forest fires due to dry conditions... The list goes on and on.
Fun in the sun can turn not-so-fun if heat leaves you or your little one dehydrated. Heat leads to perspiration, which may make you feel worse and lead to dehydration too. But there are a few things that will help everyone recover fast! Drink plenty of water and stay sweaty for as long as possible—this is really important because it helps cool down our bodies so we don't overheat like steel wool on a hot day (which would be bad). Whenever someone feels sick from being overheated they should drink some iced tea with lemon juice, saltines crackers and practice safe hydration by making sure their fluids have electrolytes such as coconut water mixed into them--or plain ol' milk might do just fine.
The truth is we still have a few more weeks of intense summer heat, so we need to be aware of possible outcomes. Dehydration is a problem for many people in the summer. The hotter your body temperature becomes, the more you sweat and lose fluids. If this happens often enough, it can lead to heat-related illnesses that are hard on anyone's health! Here in Little Roseberry we want to help you learn how to detect these symptoms before they get worse:
Dizziness 

Nausea 

Confusion 

Losing consciousness (passing out)

High body temperature (103°F or higher) 

Hot, red, dry, or damp skin 

Fast, strong pulse 

Headache
When you or someone you know goes through any of these symptoms, you need to have the following in mind:
Move the person to a cooler place 

Help lower the person's temperature with cool cloths or a cool bath 

Do not give the person anything to drink

Call 911 right away-heat stroke is a medical emergency
With the recent heat wave, it's important to be aware of possible health risks. The scorching temperatures have been dangerous for people across our nation but there are some precautions you can take like drinking  plenty of fluids and limit alcohol consumption, stay in an air conditioned environment or seek shade from direct sunlight as much as possible and last but not least, ever leave children alone at home without supervision.
We hope all this info is helpful for you! Also, let us remind you that we have coupons going on to save while getting your favorite Little Roseberry products! Get $3 off the Baby Sleep Remedy, Our Natural Hair Detangler for Kids has a $5 off coupon when you get the Two Pack!, our Natural Hair Gel for Kids has a $2 off coupon when you get the Two Pack as well and our single presentations have $1 off, both Natural Hair Detangler and Hair Gel for Kids. Don't miss the chance to stock up on some goodness.
Happy Parenting!