How To: Decompress After School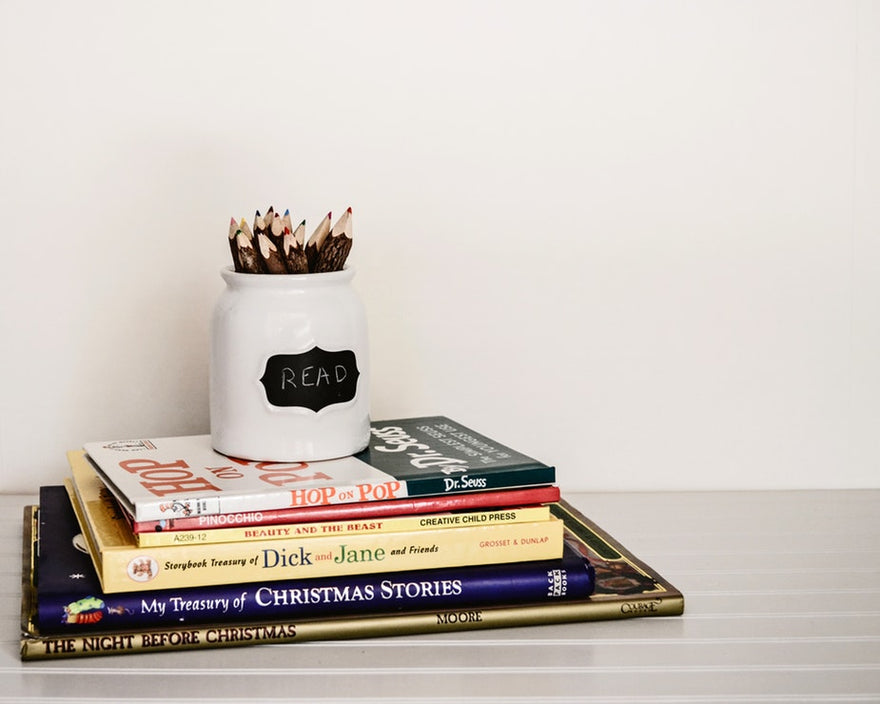 It's officially back to school season, and your friends at Little Roseberry know that this can be a stressful time for all. Getting back to the grind after a blissful and carefree summer can be difficult for the kids and for you too. Between homework and teachers and new friends for them, and drop off and pick ups and packed lunches for you, things can feel a little crazy while everyone is adjusting. We're here to give you a few ways to decompress after school with your littles. 
- Create Art
Doodling in Mandala coloring books, cutting out magazine clips to make collages, molding with clay and water-coloring your feelings, are just a few ideas for letting stress go via new family creations! 
- Sensory activities
Playdough, silly putty, sand trays and shaving cream are all great options with impressive calming powers.
- Listen to classical music 
Listening to classical music enhances the activity of genes involved in dopamine secretion, which is the "feel good hormone." So go ahead and chill out with a little Chopin! 
- Eat a healthy snack
Snacks like blueberries, almonds, and whole grain foods are shown to lessen anxiety. 
- Take a bubble bath
Taking a bath with lots of bubbles is awesome for unwinding after a long day. Try using Little Roseberry's Baby Shampoo and Body Wash for the bubbles. Our formula smells amazing, is gentle on the skin and is ideal for every age! 
- Get outside
Not only does being outside improve physical and mental health, it also is linked to better academic performance and lessened stress. Whether this means playing an afterschool sport, taking a bike ride and just going on a scenic stroll, being outdoors will help you and your littles reset. Indulge in the beauty of nature and those amazing endorphins! 
- Read a book 
Six minutes of reading has been found to reduce stress levels by two this! So grab a good read and get to relaxing with your favorite people.
- Dance 
Blast the music and make up a goofy jive with your tribe. Memories will be made and all of those giggles will make everything right in the world - at least for a few precious moments.
- Talk it out 
Talk about your day, your goals and anything that might be upsetting you. Encourage all of the family to do the same. It feels good to get it all out there and start the next day fresh! 
- Write
Expressive writing has been correlated with less stress and better overall wellbeing. Spend time writing positive affirmations, poetry, encouraging notes to yourself or other members of your family. Get all of those feelings out on paper and you'll love the calming effects! 
- Get a better night's sleep 
For you, this might mean dimming the lights two to three hours before bedtime, not watching tv before bed, trying a white noise machine, getting exercise and not eating big meals late at night. For your littlest ones, use these same techniques paired with Little Roseberry's Baby Sleep Remedy!  
Starting a new season of life is often and understandably scary and stressful. Make time to ease into these new routines with your crew, and get ready for the best new school year yet!