Celebrate National Pet Day!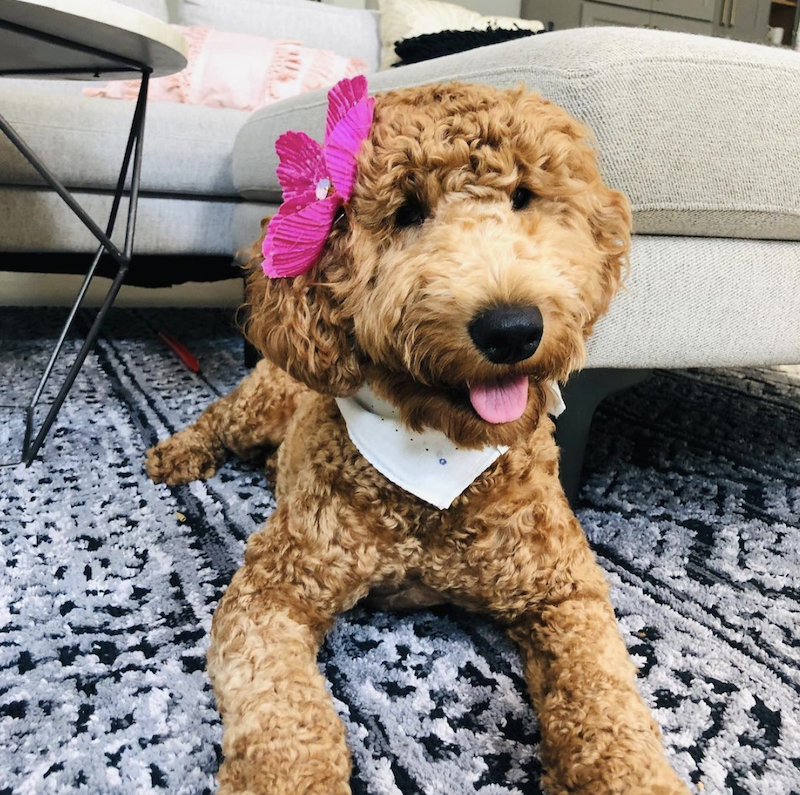 April 11 is one of our favorite holidays! Today is the day we celebrate our pets, our beloved family additions.  Whether it's cats, dogs, fish, birds, snakes or spiders, you name it! Pets make our house hold so much better.
In Little Roseberry we have our furry friends.  Their names, Penny, Ruby and Coco.  Our lovely Golden Doodles!  They have been a part of our lives for over 5 years now and we just can't imagine life without them.
And since we love to spoil them every single day, here we'll give you a few ideas of how to make today extra special for them.
Take them out for lunch! Nowadays there are pet friendly restaurants everywhere, so why not take them and share a meal with them? It'll be a fun and enjoyable experience.  Trust us, we know!


Make them a special treat.  You can make something for them or buy a healthy and delicious snack that they don't get to enjoy every day.  We're sure it will make this day extra special for them.


Get them a new toy! Little Roseberry's fur babies can never get enough of them.  Make sure to spend extra time playing with them, they'll appreciate it.


How does spa day sound? You might want to treat them to a relaxing day by taking them to a pet spa.  They will love getting cleaned and those extra strokes and rubs.


Here in

Little Roseberry

we love pictures! And setting up a fun photoshoot with your pets sounds like a fun time.  Make sure to have some Natural Hair Gel for Kids to have the kiddos looking gorgeous! You can use props and we're sure this can be done with pretty much any kind of pet.  You'll get lasting and amazing memories with your bundle of joy.
We hope this helps give you ideas on how to make National Pet Day a great time for the family to enjoy together.  Please share with us! You can tag us and also give us a few extra ideas that you may have in mind.  Also, let us remind you that we have coupons going on to save while getting your favorite Little Roseberry products. Our Natural Hair Detangler for Kids has a $3 off coupon when you get the Two Pack!  Don't miss the chance to stock up on some goodness.
Happy (Pet) Parenting!