Deviled Eggs Recipe! Happy Easter!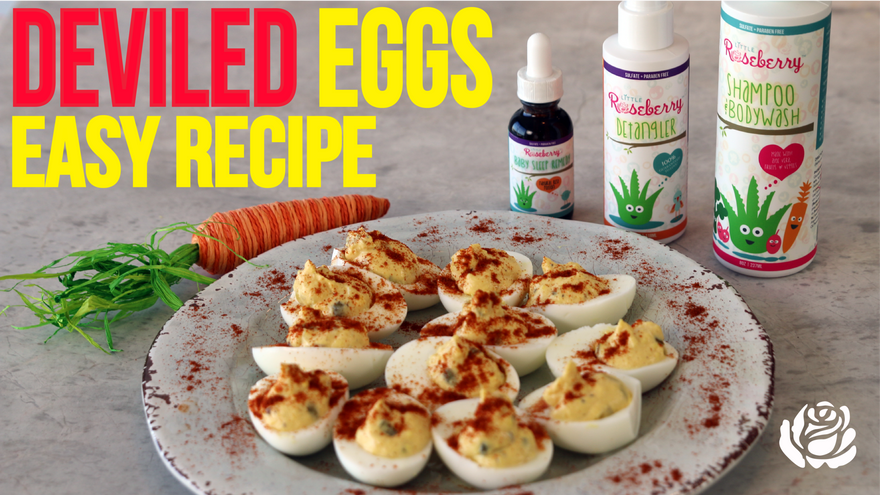 Welcome to The Little Roseberry YouTube channel!
Our beautiful Little Roseberry team created a snack just for you this Easter! All of the ingredients will be listed down below on how to make our version of a delicious platter of deviled eggs, enjoy! Make sure you watch it & don't forget that sharing is caring.
Happy Easter!



Grandma's Homemade Deviled Eggs
Serves 2-4
List of Ingredients:

1. 6 hard boiled eggs (12 halves)
2. Mixing bowl, knife, fork, & spoon
3. Hard boiled yolks from the eggs
4. 2 cups Mayo
5. 1/2 Horseradish
6. 2 Tbsp drained sweet relish
7. 2 Tbsp mustard
8. 1 tsp hot sauce (optional)
9. 1 Tbsp capers
10. 1 tsp white pepper
11. 1 tsp black pepper
12. 1 tsp Cavender's seasoning
13. 1 tsp salt (optional)
14. Paprika

Be sure to like and subscribe to our channel!

Get to know us better. Follow us on social media!

Website: https://littleroseberry.com/
Facebook: https://www.facebook.com/littleroseberrykids/?pnref=lhc
Instagram: https://www.instagram.com/littleroseberry/
Twitter: https://twitter.com/roseberrybrand
Pinterest: https://www.pinterest.com/littleroseberry/