Earth Day 2021 🌎 ❤️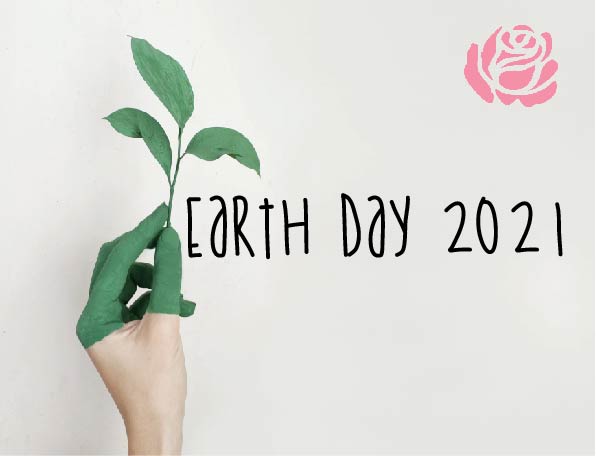 Earth Day is an annual international event that promotes environmental awareness. This day was established on April 22, 1970 and has been celebrated each year since then. Earth Day 2021 will be a great opportunity for all of us to think about how we can reduce our carbon footprint by conserving energy and recycling materials.
What are some things people around the world could do?
We've all heard the saying "reduce, reuse, recycle." But what does this really mean for our everyday lives? The reality is that many of us are not recycling correctly and we could be throwing away recyclable items needlessly.
Little Roseberry wants to share this blog post that will help give some insight into how to make sure that your family is doing its part to reduce waste and preserve resources by recycling properly.
Here we'll tell you about different practices you can do to get the recycling thing headed to the right track:
Reusing your morning coffee cup is a great way to be eco-friendly. If you're still using paper cups or Styrofoam, please consider the waste that goes into recycling them later on! Buying mugs can help eliminate this problem and allow for better use of our natural resources. Plus they make great gifts too!" Filtering water at home with reusable filters has been shown to reduce lead levels in drinking water by up to 97%. So ditch those expensive bottled waters; invest instead in a good quality filter system today!


Together we can be eco-friendly and save money by buying rechargeable batteries. Rechargeables last 1,000 times longer than regular ones! When you're ready to throw away your old battery pack, recycle it instead of letting them end up in a landfill or polluting our environment.


Look for the recycled option in all the products you buy. It's not just paper    that is recycled. And recycle doesn't always mean dumping in the blue or      green bin. You can repurpose Little Roseberry packaging too! 
When you're run out of our Natural Hair Gel for Kids you can reuse the bottle to store homemade hand sanitizer, body lotion and even acrylic paint for arts, the options are endless!
Also, you can reuse our Natural Hair Detangler for Kids bottle. You can empty the bottle to store homemade mosquito repellent, air fresheners, or antibacterial skin spray.


If you have a cell phone, laptop, or other tech that's out of date and gathering dust in your closet—go ahead and recycle it. That way we can avoid adding two million tons worth of e-waste to landfills each year!



In order to create a more sustainable world, it is important that we start by recycling our paper.  Make sure you print/write on both sides and buy products that use recycled paper. By doing so, one ton of recycled paper can save 17 trees as well as 7000 gallons of water and 3 cubic yards in the landfill space.




Recycling is a way of life. The truth is many people are not recycling correctly and throwing away recyclable items needlessly. What does this mean for our everyday lives? It's important to reduce, reuse, recycle as much as possible in order to make the world more eco-friendly!  In Little Roseberry we feel this is a great habit to pass on to your kiddos.  Taking care of our environment is everyone's responsibility.
Remember to get our Natural Hair Gel for Kids and Natural Detangler for Kids which have coupons all through April 😉 
Happy Parenting!