Ingredient Feature : White Willow Bark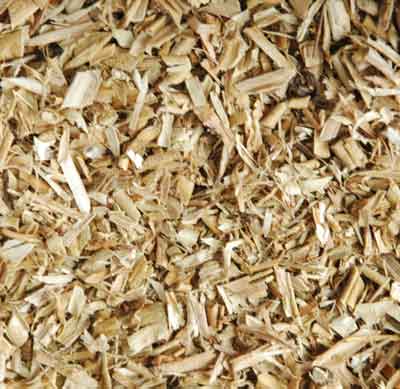 At
Little Roseberry
, we are proud to only use all-natural ingredients that are healthy and safe for your entire family to use. 
Occasionally, we like to take the time to feature the incredible ingredients we use. Today we are going to feature one our quality ingredients used in our
hair detangler spray
: White Willow Bark! 
What is White Willow Bark? 
Willow Bark comes from the white willow tree, which has the scientific name Salix alba. This tree produces a variety of benefits and has been used medicinally for 5,000 years. The inner and outer barks of this tree have different concentrations of compounds, making them both beneficial in different ways. 
It has the potential to reduce fever. Willow bark has anti-inflammatory properties and thus can help in the reduction of fevers. Creating a decoction or tea of willow bark, it can help relieve inflammation from arthritis, irritable bowl syndrome, gout and more. 
It's a natural pain reliever. White Willow Bark contains anti-inflammatory plant compounds along with salicin, a chemical similar to aspirin. The combination of rich antioxidants and organic compounds works together to create a strong analgesia. 
Lessens Menstruation Pain. That time of the month is probably not your friend, which is why white willow bark might just be your new bestie. A glass of this can help to rebalance hormones and can ease period pains, cramps and even mood swings. 
Can aid in weight loss - As an herb, Willow Bark can help intensify the effects of other fat burning and metabolism boosting substances. This can help improve results on your weight loss journey!
Immune Booster -The polyphenols in Willow Bark help to boost the functions of the immune system, which can help prevent illnesses such as the flu and cold. Because Willow Bark is an antipyretic, it can also help to reduce a fever if you are already sick.
Improves skin - Willow Bark contains a high amount of antioxidant priorities which helps with everything from increasing blood flow to the skin to reducing the appearance of wrinkles and age marks. It also has the ability to decrease inflammation and soothe bug bites and irritation of the skin. 
Migraine Relief - Willow Bark can aid in lowering blood pressure in the capillaries and blood vessels in the head, making it a natural migraine or regular headache reliever. 
Aids in stomach disorders - Tannins are high in Willow Bark, which helps to calm the tummy. It can also help to prevent stomach pain in times of illness or when the immune system is weakened.  
Like all of our all-natural ingredients, White Willow Bark is full of good stuff. To add to the list, it's also great for the hair and makes an amazing addition to our Little Roseberry Hair Detangler! We couldn't be more thrilled to use such a versatile ingredient in one of our favorite products.
Question: What's your favorite feature of White Willow Bark?