Little Roseberry Natural Hair Gel reviewed as "Best Kids Gel" AGAIN! 🥳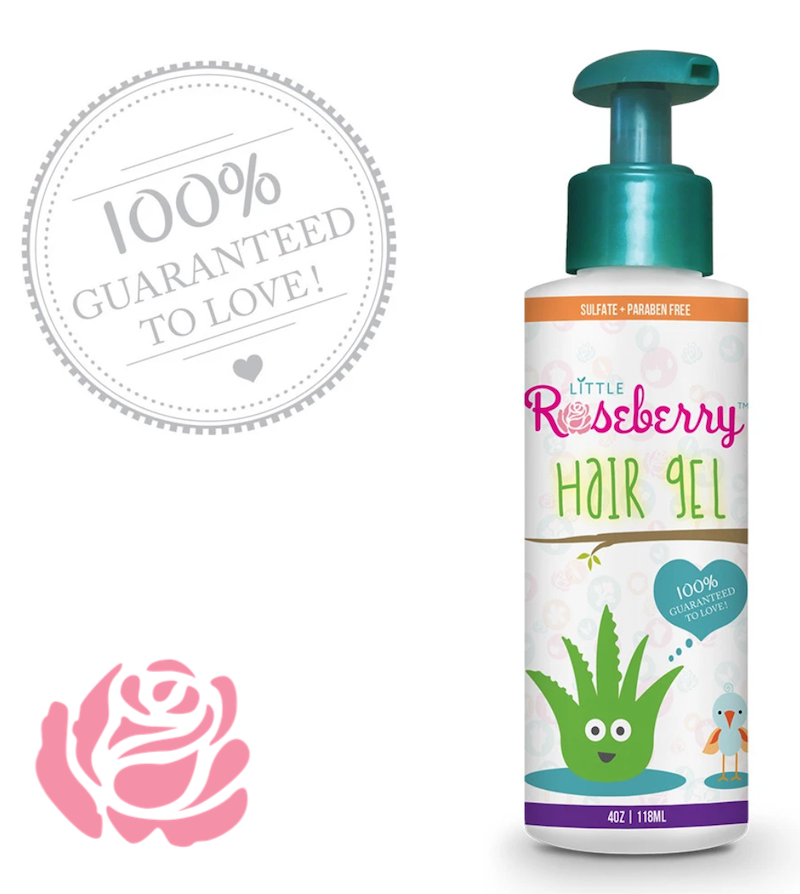 2021 has been a good year so far! We are glad to say that Little Roseberry, a family-owned company that specializes in eco-friendly and natural children's hair products, recently got #1 for Best Kids Hair Gel! We pride ourselves in our products Natural Gel for Kids because it doesn't have any harsh chemicals. It leaves your little ones' hair shiny and soft without any stickiness or flakes. 
Ever since we launched our Natural Kids Products in 2014, it has been a bestseller and a favorite for parents everywhere. We are happy to announce that our Natural Hair Gel for Kids got no.1 again- this time voted as "Best Kids Hair Gel" by Isis Parenting!  
Little Roseberry is a company that produces Natural Hair Products designed for Kids. A lot of the time, when you're styling your child's hair, it can be hard to get the perfect hold and style without making them uncomfortable. That's why our light-hold gel was created! It provides just enough hold to keep their hair styled throughout the day while not weighing down their locks or leaving behind any residue on their scalp.
We know it's not always easy to style your child's hair. Nonetheless, our light hold hair gel is made with natural ingredients like aloe vera and witch hazel so your little one can have healthy looking, shiny locks without nasty ingredients.  You can get our Natural Hair Gel from our website or Amazon, where we currently have $1 off a Single Natural Hair Gel or $2 off the Two Pack Natural Hair Gel.  Make sure to go get yours today!
We would love to thank our friends from Isis Parenting, which was founded in 2003 (under the original name of Isis Maternity), and was created to respond to the unique needs of expecting parents, babies, toddlers and new families. We appreciate their honest review and support.  Make sure you visit their site to learn more about  innovative programs and a highly edited selection of products for expecting and new paren, all under one roof.
Happy Parenting!