LITTLE ROSEBERRY--SKIN CARE THAT CARES FOR YOUR SKIN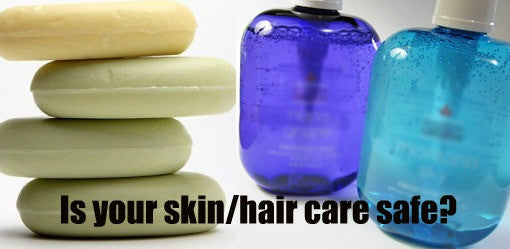 Little Roseberry Products Did you know that 98 percent of shampoos and soaps may contain cancer causing chemicals?
These products don't come with warning labels, but they can contain more than 10,00 parts per million of cocamide DEA. This is a known chemical linked to both cancer and birth defects.
These are also shampoos that you can buy anywhere, from every day stores like Kohls and Trader Joes, and unfortunately even infant-focused companies such as Babies 'R' Us.
Fortunately, there is a healthy alternative. Brands like Little Roseberry supply healthy, all-natural and chemical free ingredients. Our products are made with care and love from a mom who knows what it's like to want the very best for your little one. They are completely safe for you and your family to use.
Fall in love with skin care made from fruits, vegetables and antioxidants like our Berry Shiny Hair and Body Wash. Fall in love with a product that won't hurt, but instead will nourish, protect and be good to your skin.