MADE IT TO THE "TOP 8 BEST BABY HAIR GELS TO TRY THIS YEAR" LIST!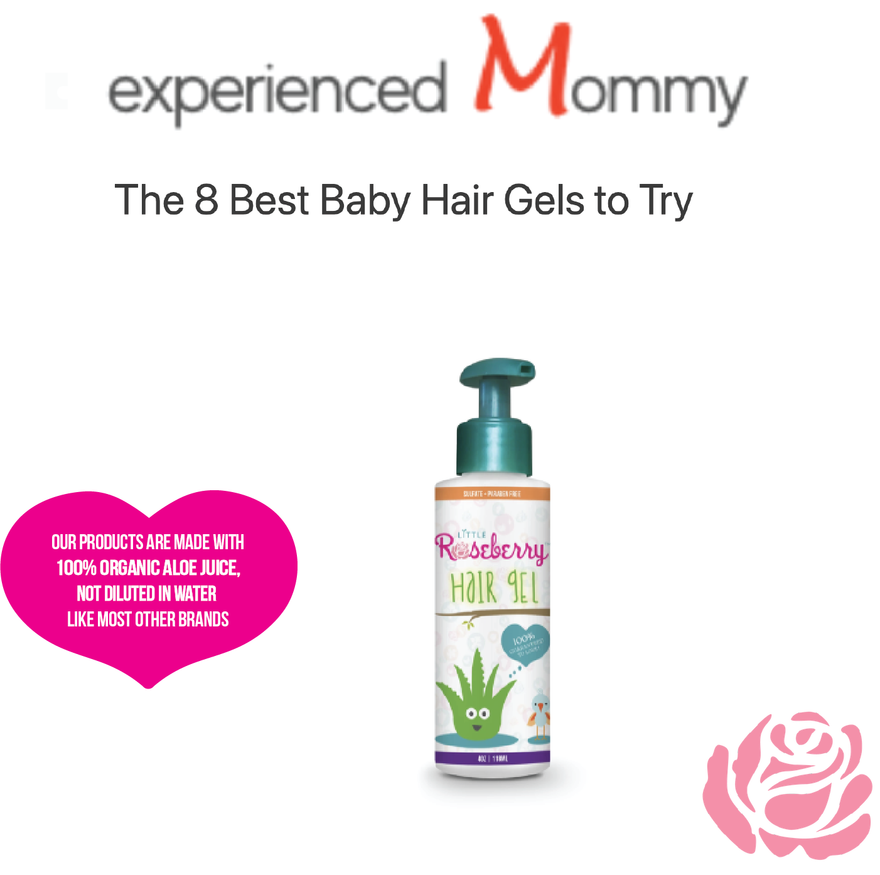 Get your hair game on point with Little Roseberry! Today we want to share with you that the Experienced Mommy Blog has added us in their Top 8 Best Baby Hair Gels to Try This Year, and we've made it to their Top 3! We love it when people share their experience with Little Roseberry Natural Products, especially knowing that you guys love it as much as we do.  Our all-natural, organic gel is gentle enough for kids and adults alike to use without causing any irritation.
Little Roseberry Hair Gel has the perfect ingredients to help protect your child's hair. It contains aloe vera juice and witch hazel, which are both full of vitamins that will keep her hair healthy throughout time! This product is 100% toxin-free, vegan, cruelty free so you can use it with confidence knowing its not going to harm anyone in your family.
When you are in charge of your family's hair, satisfying their needs can be tough. Little Roseberry is a safe and gentle option for people with children or sensitivities to the harsh chemicals found in other gels!
A lot of these products contain harmful ingredients that build up over time and cause problems when put too close to our eyes or mouths. So it's important not only on how well they work but also if they're safe for everyone involved.
"My daughter loves to do pageants." They state in the blog. " This hair gel keeps her wild, wispy, unruly baby hairs in place without leaving a white residue on her dark brown, almost black, hair."
The Little Roseberry family company strives to make kids feel confident again with their organic aloe vera gel that protects delicate hairs from breakage while styling or brushing. 
Experienced Mommy is a place when you'll find experts and specialists who make sure all the facts are right.  Their mission is to provide accurate, up-to-date, and helpful parenting information to you, the moms and dads of the next generation. Make sure you check them out for relevant reviews and information in everything children related. 
Also, you can get our Natural Hair Gel from our website or Amazon, where we currently have $1 off a Single Natural Hair Gel or $2 off the Two Pack Natural Hair Gel.  Make sure to go get yours today!
Happy Parenting (: