Our Baby Sleep Remedy is back! 👏🏼🥰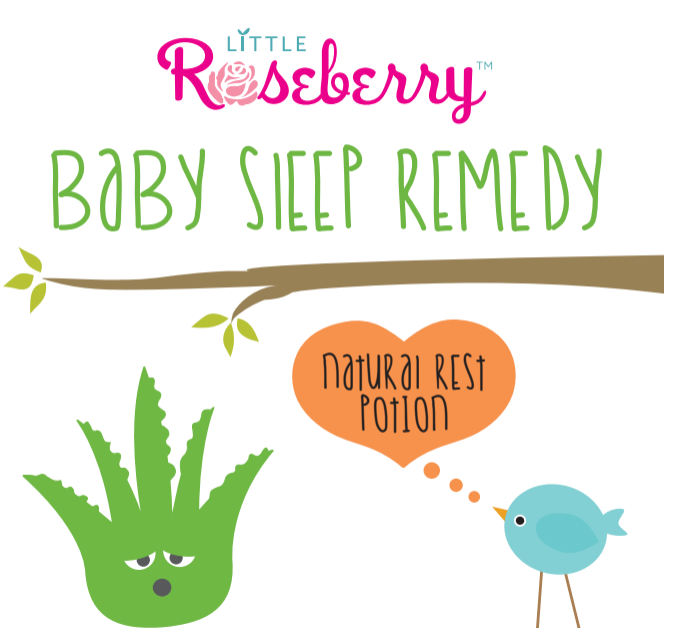 Little Roseberry is in party mode!🥳 Or should we say, sleepy mode 😴
🤗 Our Natural Baby Sleep Remedy is back! Head to Amazon and get the best remedy oil for those restless moments 😉👏🏼. Let us help you on those sleepless nights where your baby can't seem to relax and rest properly.  
This calming and delicate potion is perfect to use on your baby to stimulate sleep.  It not only works on babies, it also works on children and adults.  You can use daily to allow your child to enjoy a sleep deep routine. Enjoy restful nights and don't let the bed bugs bite! 😴☝🏽
Our Natural Baby Sleep Remedy is made with pure grade aromatherapy essential oils that help you put your baby to sleep so both of you can be well rested and enjoy a deep sleep all through the night.  1 or 2 drops of our Natural Sleep Remedy at night, followed by a bedtime routine and voilá! 
At Little Roseberry, we don't use ingredients like fillers, pesticides, chemicals, fragrance and other synthetic additives, which don't have the same healing benefits as our magical potion.
Organic Lavender

 

is well known oil with incredible calming and sedative properties. It helps to relax and soothe babies, leading to better, deeper, longer sleep.


Organic Chamomile is another great oil known for is calming, soothing, and relaxing properties. It has a light, floral scent and is wonderful for creating a peaceful environment.


Organic Neroli:

 

It's a mood boosting oil, Useful for calming the nerves. It's mild sedative that can help with anxiety, and stress, perfect to aid your baby to sleep.
You can put it on a diffuser, you can rub it on the skin, you can add to a lotion to soothe your baby. You can place two drops on their blanky or pillow pillow. This miracle potion has multiple benefits and ways to use it.  So make sure you go to Amazon and get our Natural Baby Sleep Remedy! ☝🏽🥰
Happy Parenting!