Pamper Yourself on Mother's Day!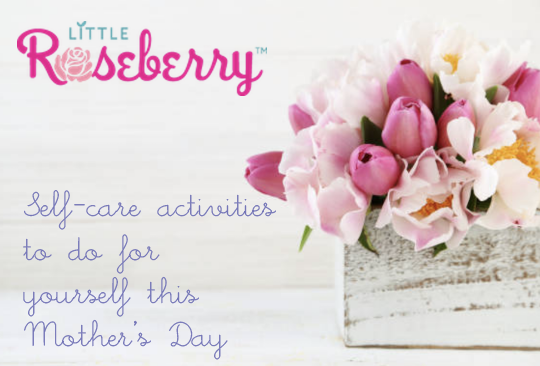 Mother's Day is a celebration of all the incredible things you do for your family.  It should also be a reflective time to think about all the ways that being a parent can be hard, but in some cases it might just take away from what we need as well. Chances are if you're reading this right now, there will probably be more than one item on both lists!
Mother's Day gives us something to celebrate because parenting isn't always easy and sometimes makes our own needs seem less urgent which means they get pushed aside or forgotten about entirely too often! So, since Mother's Day is this weekend, besides doing something for your lovely mom, don't forget yourself either! As a mom, you are such a superhero and for that you should pamper yourself!
When we do have time to enjoy ourselves, it helps keep us healthy and sane. You deserve a break every now and then so make sure you allow yourself these moments of nourishment by stepping away from work or other responsibilities for some self-care with activities that truly light up your soul! So what better way to start making this a habit than Mother's Day.  For that reason, Little Roseberry is bringing you a list of 5 simple acts of self-care that you need to start implementing in your daily (could be weekly) routine.
 Work out with a friend.
Take the first step to your dreams by working out together. Think of it as an exercise in teamwork for you and your bestie! Try something new that's perfect for two, like yoga or Pilates classes. If one person finishes before the other, keep each other accountable and encourage each other!
Plan an adventure!
Spend a day on your own doing all of the things you wish you could do if only time would allow. Now is that time! Go shopping for yourself, schedule in some quality relaxation like getting your nails done or going to get a massage and read by one of those cool new art exhibits we've been hearing about with no distractions; it's always good to have some me-time every so often!
Get Artsy!
Express your creativity this year with the arts! You can try journaling, writing down your goals and letting yourself dream, or start watercoloring. Your inner artist will shine through no matter what medium you choose to work in: maybe knit a scarf? Crochet some coasters for home? Or even make some macrame wall hangings.
Take a new class.
The idea of taking a new class can be intimidating. After all, you're stepping out of your comfort zone and trying something new - that's not always easy! But then again, there are many benefits to taking a class: You'll learn something new and get an opportunity to try something outside of your usual routine. Maybe a new language? Photography? An online course? Whatever interests you, give it a try.
Create a personal space for yourself.
Creating space in your home for you is a great way to escape the hustle and bustle of daily life. A room or nook that has all of your favorite things, such as bookshelves filled with novels, comfy chairs perfect for reading, plants that add some green to an otherwise drab area--these are just three ways you can create this special place in any part of your living quarters!
So there you go, hope some of these ideas will help you make this Mother's Day one of your faves! We hope you have a great weekend surrounded and pampered by your family.  Make sure you make this a habit and don't ever leave yourself for last.  And since we want to make things easier for you, remember that using our Little Roseberry products is a simple and natural way to keep your kid's hair manageable and looking on point.  You can get our Natural Hair Gel for Kids and Natural Detangler for Kids which have coupons on Amazon.
Happy Parenting!