Pamper yourself this Mother's Day!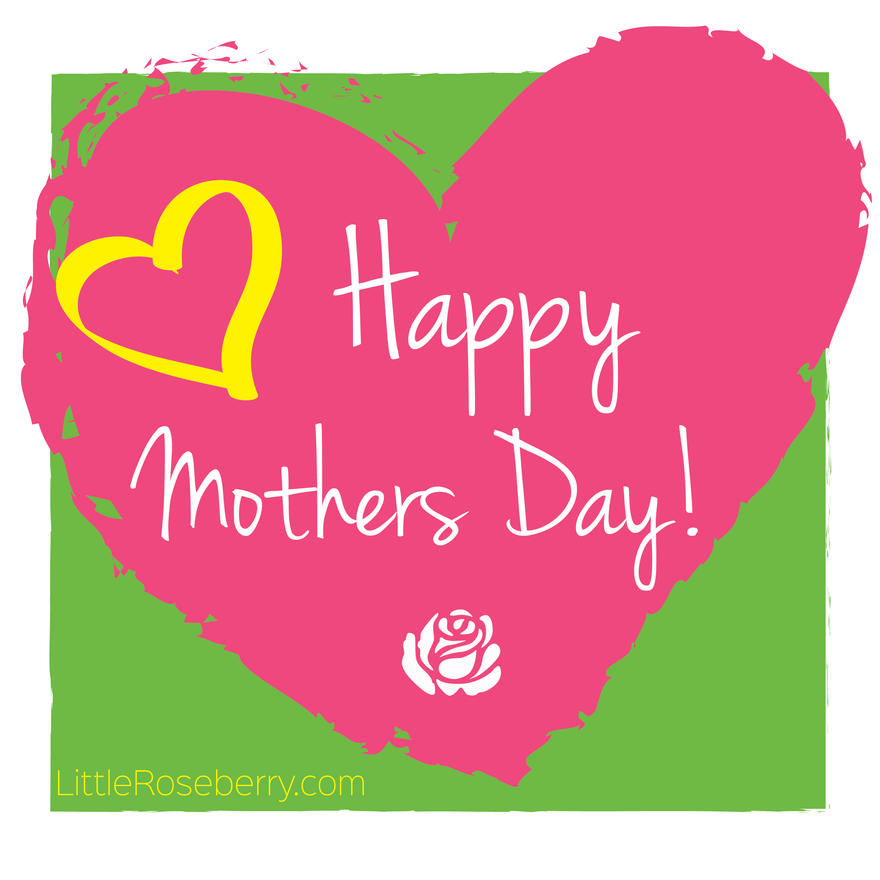 Hey, Mamas! Mother's Day is right around the corner, and this day is all about celebrating you. We know you do so much every day for your family, and now we want to help you do something for you. Short on time or money? No problem. Little Roseberry has a list of ways to treat yourself that are both affordable and time-efficient. So don't just limit yourself to Mother's Day for these gems. We think you deserve something special every day of the year, mom!
Light a few soothing lavender candles, find a good book and invest in a bath bomb. Bubble baths are a great and inexpensive way to relax.
Decide for just one day that there will be no cleaning, cooking or chores of any kind. Spend 24 hours doing everything you love and nothing that you don't. The household stuff can wait for one day. We promise.
Go out for a spa day. Discount sites like Groupon and LivingSocial are always offering amazing deals on massages, manicures and hair treatments!
Take yourself out for a solo brunch, movie or hike. It might be a little intimidating going out alone, but, trust us, you'll be hooked after the first time!
When is the last time you've gone out for a picnic? Have your littles help pack the essentials (and maybe add some mimosa action for yourself) and head out to a nearby park to enjoy your loves and a beautiful day.
Have breakfast in bed. Whether someone brings this to you or you make it yourself, this is a luxurious way to start your morning.
Plan a weekend getaway. Even if it's just to a nearby town with the kids in tow, getting away for a couple of days can always be a magical, restorative and memorable time.
Take twenty minutes to do something you love but don't get to do that often anymore. Take a nap, read a book, do some online shopping....put aside the chores for just a bit and treat yo-self!
Take a day to enjoy your city. Austin is the perfect place to have a staycation. There's always something new to explore!
Invite your gal pals over for a wine and cheese night. Have everyone bring a bottle and a cheese they've never tried before. If you have a backyard, add some string lights. Add some classical music and you've got yourself the perfect girl's night in!
No matter your budget or your time frame this Mother's Day, Little Roseberry wants you to enjoy some YOU time. Let us know which one these you'd love to try, or if you have any Mom Day ideas of your own. We can't wait to hear from you. Let's celebrate OUR day in style, ladies!