PRIME DAY 2021 IS HERE!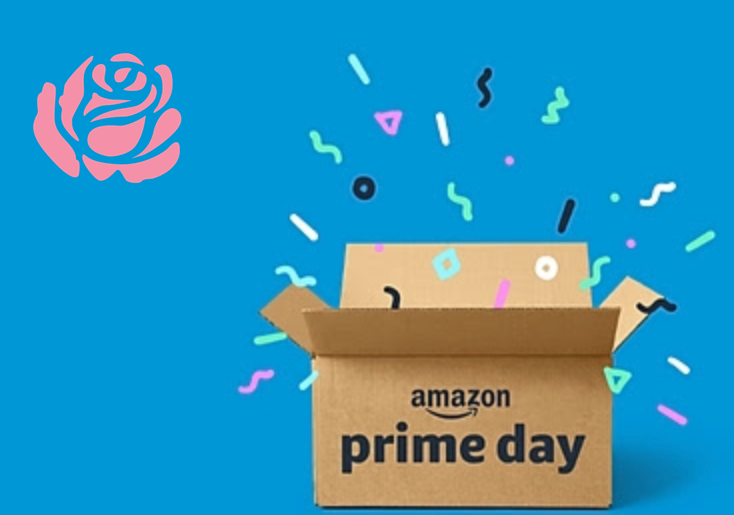 Amazon Prime Day is an annual event that celebrates the company's dedication to customer service. This year, it will be even bigger and better than ever before! To start off with a bang on June 21st at 3am EST you can expect more deals than in years past including 2 million items for prime members- twice as many as last year. The world awaits this revolutionary sale so make sure you're ready and don't forget "Prime" day starts now!"
Amazon Prime is a great way to take advantage of the deals that come out during Amazon's annual "Prime Day." It also has some other perks like free two-day shipping and streaming. You will need an account, but you can sign up for 30 days with no obligation at all!
Us at Little Roseberry will have amazing deals going for all the faves!  You will be able to stock up on our Natural Hair Gel for kids, Natural Hair Detangler for kids and our fabulous Sleep Remedy for Babies!
You can get $3 off any single Natural Little Roseberry products, our Natural Hair Gel and Natural Hair Detangler!  If you want to save big then you can get our Two Pack Hair Gel & Two Pack Hair Detangler and get $4 off! Our Sleep Remedy also has $4 off (:
There are deals and promotions that support small businesses. If you spend $10 on products from a local business this week, Prime Day offers an incentive of spending up to 10% off your next purchase!
So, what are you waiting for? As you read this, those amazing deals are already going live! Make sure to take full advantage and enjoy our wonderful natural products.
Happy Parenting!