Ready for fall, y'all?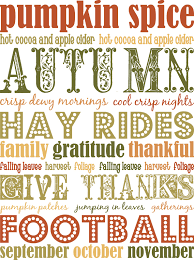 Friends, can you believe fall is right around the corner? It seems like just yesterday we were lounging by the pool and taking our kiddos to the waterpark. Oh, wait. That was just yesterday. Because, Texas.
Still, the official first day of fall is September 22nd, which is only a few short weeks away. We are saying bring it on to the pumpkin spice lattes, oversized sweaters and weather that is at least a few degrees cooler. To get you in on our excitement, we thought we'd share some of our favorite fall activities in the Austin area. No matter the wearther, we want to help you be prepared for the best fall season EVER. 
While you're there, get lost in the corn maze too! 
Let us know what events you're going to and if you have any other fall activities to share! We hope to see you and your littles all over Austin this cozy season!