September To-Do List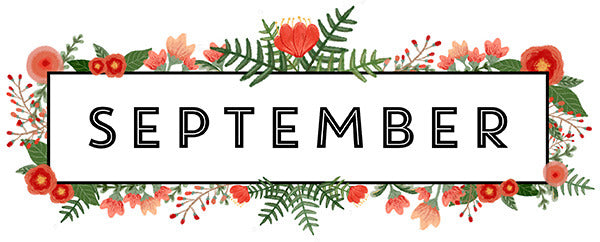 So, moms. The kids are back and school and September is quickly approaching. Every year we ask where the time goes, but we never can quite answer the question. But we have a feeling it might get lost in between the hustle and bustle with kiddos and jobs and chores and, well, everyday life. But hey, mama. We want you to be able to take a time-out for what really matters most. That's you, the littles, and the precious moments that you accumulate with them. In between the craziness of life and that new school year rush, we wanted to help you center on the best things in life. So we've made this September itinerary, just for you! 
1. Pay honor to Labor Day by creating fun crafts and snacks - like creating an American flag with toothpicks, raspberries, blueberries and marshmallows!
2 Travel to Kyle, Texas on September 1st-2nd, to watch the Pie in the Sky Hot Air Balloon Festival!
3. Did you know Austin has a Free Day of Yoga? On September 4th, yoga studios all over Austin offer a free class on September 4th. Learn more at freedayofyoga.com! 
4. Join in on the Zilker Relay Races on September 8th! This is of course complete with drinks, music, and a festival home base because would it even be Austin otherwise?! 
5. Prepare to be excited, wino mamas. The 10th Annual Dripping with Taste Wine and Food Festival is on September 9th in Dripping Springs. Sign us up! 
6. Austin Museum Day is on September 17th, which means free exhibitions and activities at museums in the Austin area. Take the kiddos out for a day of fun, or treat yourself to a day of solo culture! 
7. The Pecan Street Festival is the perfect way to spend the weekend with the fam.  Arts, crafts and music converge to create a magical time for all, September 23rd - 24th.
8. Run or volunteer for The Susan G. Komen Race for the Cure 5k on Sunday, September 24th. Take part in giving back to your community while having a blast... That's our kind of Sunday Funday!
9. The 4th Annual Fajita Fiesta blends food, music and culture in Buda, Texas. September 29th-30th, this is sure to make for a perfect day for the whole family! 
10. Choose and paint your own pottery at The Pottery Parlor! With three locations in the Austin area, there is sure to be a perfect location for you and your favorites to get your paint on! 
There you have it! A month full of September activities to keep you and your loved ones happy, motivated and full of new memories to share for so many years to come!