Snacks for your Valentine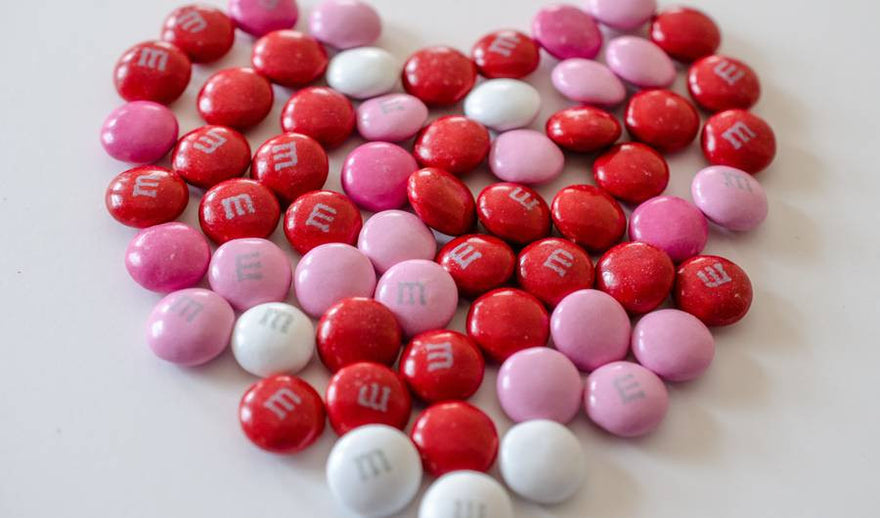 Hey, Roseberry Readers!
Valentine's Day is only a week away, and we're back with more fun ideas for you. This time they're not only fun, they're also delicious! Read on for some ideas to make the ones you love say, "yum!"
1. "Conversation Cuties"
This may be the easiest AND cutest snack idea ever. Take some cutie oranges, and write messages like "I love you", "Be Mine" and "XOXO" with permanent marker. Truly the sweetest of Valentine surprises!

2. Cookie hearts
Find heart shaped molds and use Toll House cookie dough (or brand of your choice) to fill molds about ¾ way.  When cookies are completely cool, dip half of cookie in melting chocolate, immediately followed by dipping in sprinkles. There you have it. A beautiful, delicious AND heartfelt treat!

3. Parfait, the Valentine's way
Use a clear cup to make this one extra fancy! Layer clear cup with pink yogurt, (think strawberry or cherry) granola and sliced strawberries. To add a little extra love, finish off with pink and red sprinkles. For the metaphorical cherry on top, add a heart on a toothpick!
4. Have a hard time getting your kiddos to eat their fruits and veggies? Try adding some extra love! Arrange items like carrot and celery sticks, different berries and sliced red bell peppers to make a giant heart. 
5. Robot Love
The kiddos are going to adore this one. You'll need Smarties, pudding cups, HI-C juice boxes, googly eyes, a hot glue gun, Sharpies and chocolate hearts. Glue the bottom of the juice box to the two chocolate hearts for the feet. Use the smarties for the arms. Add a heart to the chest so it says "Hi Love."  Finally, add the upside down pudding cup to the top. Glue googly eyes to the pudding cup and use the Sharpie to draw a smile. Ta-da! You have your big-hearted robot man. This one is as fun as it is tasty!
We hope Little Roseberry can help make this your best (and yummiest) Valentine's Day yet!