STYLISH AND CUTE HAIRSTYLES FOR BOYS THIS SUMMER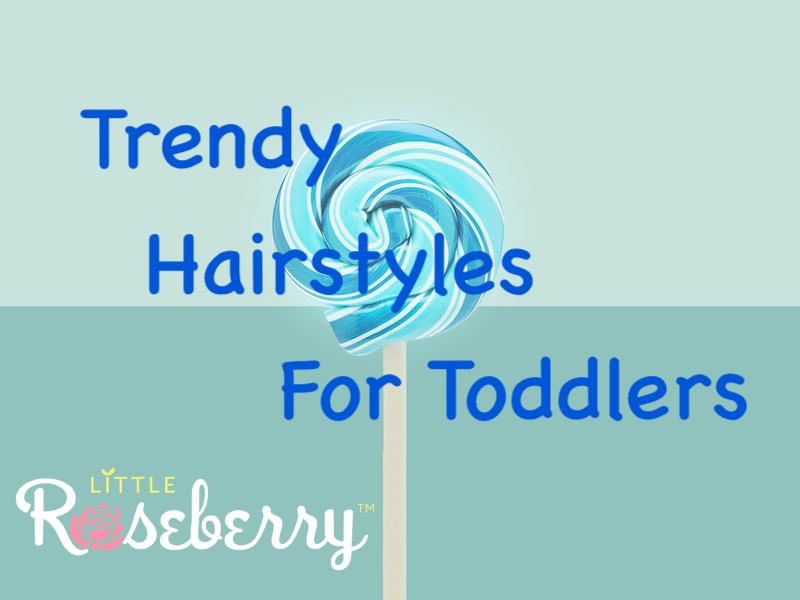 Think about the perfect haircut for a toddler boy. This is a challenging decision, right? You know what's best but they are learning to speak their mind and have an opinion on everything! Why not try these Little Roseberry ideas out so you can see which one he likes the most and give him more confidence in his appearance!
As moms, we always want our kids to look their very best when we take them outside of the house or go someplace special with family members or friends that may be meeting them for the first time. It's important that children feel comfortable wearing hairstyles because it makes them confident about how they look and it encourages their self expression. Nonetheless, sometimes they might have a weird way of doing so, so why not help them get inspired?
That's why Little Roseberry wants to share with you a few hairstyles that not only look cute, but we're sure they might be of liking to your little munchkin. Besides, we got the Natural Hair Products you need for your kids to keep that mane healthy and nourished.
Classic Haircut
If your little guy was born with silky, straight hair, this is a timeless classic. It's easy to maintain and practical to style- somewhere between not too short and too long it'll give him the natural look that won't get boring anytime soon. With this cut he can stay tidy anywhere! 
Whenever you or your boy feel like experimenting, just cutting it a couple of inches or leaving it alone for a few months will give it new life and with the help of our Little Roseberry Natural Hair Detangler their hair will be kept conditioned and looking its best.
. 
Curly Style
If your toddler has wavy hair then you can show them off with this hairstyle. The curls are styled in a natural way. Just always remember to trim regularly so it will not get in your kid's face. If you need help getting their hair to be frizz-free, we're sure that Little Roseberry Natural Hair Gel will do the job.  
Our natural and light hold will keep their hair in place without any annoying residue or hard chunks of hair. Our formula is chemical free, which means there's no worries on re applying the product as much as you want or need.  On the other hand, every time you use Little Roseberry Natural Hair Gel you're nourishing your kids' hair with vitamins that will help keep their hair healthy 24/7.
Shaggy Look
Kids with long, wavy hair can rock a shaggy hairstyle. It pretty much consists of some bangs and a little bit more at the back for kids who are comfortable having their locks draped over their shoulders. The key to getting it right is finding just the right length that will be comfy for your boy and not interfere with them doing anything else like eating or playing outside.
Depending on the mood and look you want to achieve, using any of our Natural Hair Products Line for Kids will help achieve the look.  Spray come of our Little Roseberry Natural Hair Detangler after washing their hair for an unbothered, messy look or style with Little Roseberry Natural Hair Gel to keep it in place and accomplish a more put together look.
Skin Fade / Taper / Quiff
These haircuts are distinguished for having long hair on top and being short or faded on the sides and bottom. It can be perfect for school, work or attending special events such as weddings so your kiddo will always look charming while also maintaining his appearance styled with a nice shape.
The key is to keep its shape with a regular haircut regime and using a product that will keep it in place. Our Natural Hair Gel not only will keep it styled, but also nourish it and keep it healthy.
Faux-Hawk / Mohawk
With a short to medium on top and short sides, you can accomplish this look. Others also call this hairstyle "spikes", it all depends on how it is styled. If your kid wants a rocker, more edgy hairstyle like some of his idols then show him the Faux Hawk or the Mohawk. Your son will surely be the coolest little guy in his school or in the playground.
Keeping this in place will be an easy task with our Little Roseberry Natural Hair Gel.  Remember that our formula is not harsh whatsoever and full of natural ingredients, which means you can apply it as much as desired and needed!
So there you go, hope that this becomes helpful to you and your little boy in their hair styling journey. This is a trial and error thing and remember, hair always grows back! So, if you're kiddo is up for it, don't hesitate to experiment and try all these looks.
Please take a look around our SHOP section so you can learn more about Little Roseberry products.  If you'd like a promo code for your next purchase make sure to tag/comment/dm us on either Facebook or Instagram and tell us which is your fave hairstyle.
Happy Parenting!