Summer First Aid Kid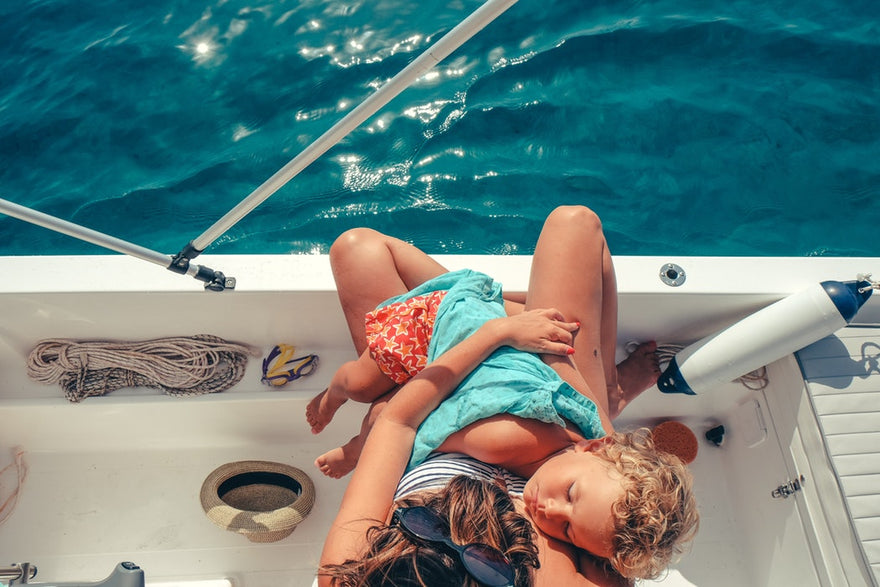 Facts - 
Did you know 43% of accidents happen outside of the home? 
And did you know that 53% of parents have been unable to care for their child's injury due to a lack of a proper First Aid Kit? 
We spend plenty of time in the car, so it's important to be prepared for any accident that may occur on the road. With family adventures, extracurricular activities and road-trip plans sure to be happening in the summer, it's especially important to have a first aid kit prepared and ready in your vehicle. 
Little Roseberry is here to tell you the items you will need to keep your whole fam safe and sound this summer! 
First, grab an old baby wipe container to place your items in. 
Then fill the container up with these: 
Assorted sizes Bandaids
Tweezers
Nonlatex gloves
Bottled Water
Ibuprofen and Tylenol
Benadryl 
Thermometer 
Scissors
Instant Ice Packs
Roller Bandage 
Guaze and Tape 
Antisepetic Wipe Packets
Bug spray
Hard Candies (Good for momentarily distracting a hurt kiddo!)
Sunscreen 
Neosporin
First aid kit ready? Now it's time to plan all of the summer fun! Let us know your plans in the summer section. We can't wait to hear where this season will take you!