Summer Skin Care For Kids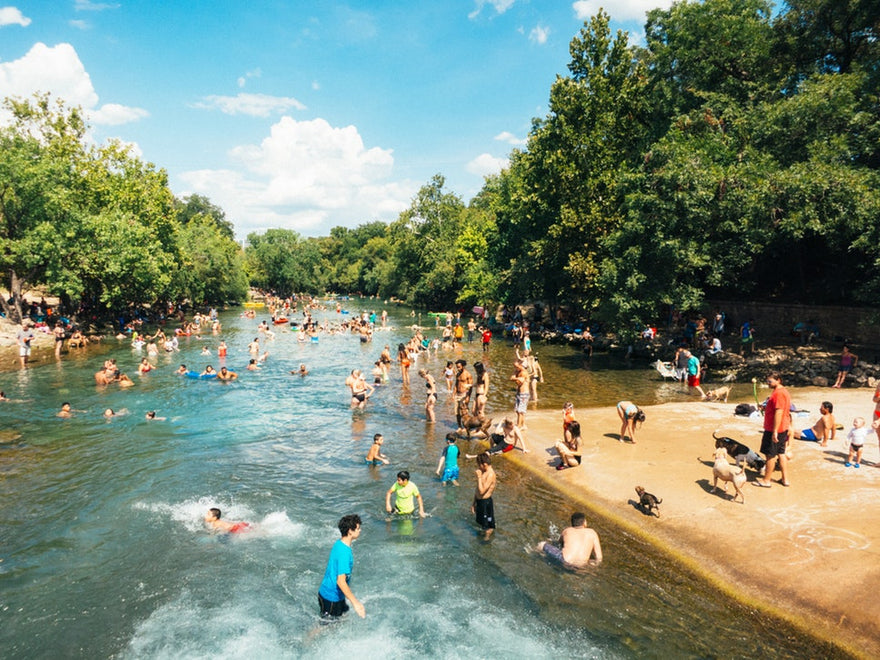 Hello, friends! How is your summer going so far? It it's anything like ours, it's probably busy, fun and very, very hot. Summertime is the perfect time to get in all of the outdoor activities, which means many amazing memories but also the danger of skin damage. It's especially important to make sure your little one's skin is safe from the heat, so your friends at Little Roseberry are here with some simple and effective summer skin care tips! 
Apply and reapply sunscreen
Most of us know the importance of sunscreen, but it's also so important to reapply sunscreen as instructions say. If the kiddos are outside all day or if they have been in the water, one application will not be enough.  
Always choose a "broad spectrum" sunscreen 
That means it will protect against ultraviolet A (UVA) and ultraviolet B (UVB) rays.
Go for sunscreen with zinc oxide and titanium dioxide.  
These ingredients are good for young children and for those who have sensitive skin. They are great for all ages and skin types, but especially helpful for babies, toddlers and anyone with eczema. Infants under 6 months should not wear sunscreen unless zinc oxide is the only active ingredient. 
If possible, avoid 10am-4pm in the sun 
This is when the sun is most likely to cause damage.
Eat lots of fruit 
Drinking lots of water is a given, but fruit is a healthy snack that also helps hydrate and keep your kiddos healthy from the inside out! 
Use products that nurture the skin 
Cooler showers and baths
This lessens the chances of skin damage and have the kiddos feeling refreshed after a hot day! 
Sunscreen on scalp
 It might sound strange, but finding a good sunscreen that works for
spraying in hair
will keep from a sunburnt scalp! 
Cover up and wear hats + sunglasses 
Find clothing material that is especially made for protecting kids in the summertime, and let them pick out a couple of fun hats to wear as often as possible. Sunglasses are also useful in protecting your child from UV damage. Look for kid-sized glasses that offer at least 99 percent UVA and UVB protection.
These tips will help keep your favorite little humans cool, safe and protected all summer long. That means less time for worrying and more time for playing! Enjoy it, mom.