Two Ingredient Healthy Recipes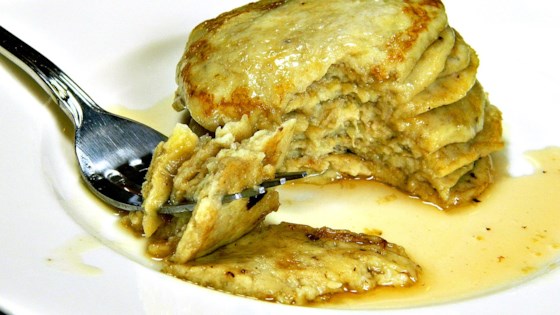 Let's face it  - Being healthy can be hard. What with our busy routines and hectic schedules, it can be a challenge to even find the time to eat right. But summer is right around the corner and getting bikini-ready does take some health-conscious choices. That's why your friends at Little Roseberry are here with recipes that are delicious, healthy and only TWO ingredients. That's right, two! It doesn't get much simpler than that, friends. 
Peel four very large bananas and cut into 1/2 slices. Arrange in a single layer on baking sheet and freeze for 2 hours. From there, put bananas in food processor or quality blender. Puree until smooth and continue to add peanut butter. Puree until creamy and smooth. Eat your soft cream immediately, or put in freezer for a couple of hours if you like harder ice cream. Either way, this is easy and yum! 
You'll just need one ripe banana and one egg (or double the recipe if you need a bigger batch) for this one. Mash banana and then proceed to use a whisk to mix the mashed banana and egg. Now use a hot and greased pan to cook pancakes. Make sure pan is hot before adding pancakes, and only flip once as they are fragile. The thinner the spatula, the better here! Feel free to add topping or eat plain - they are scrumptious either way!  
Grab two six ounce containers of plain Greek yogurt and one packed dry onion soup mix. Mix until combined and chill for one to two hours before serving. Dip in your favorite veggies and enjoy! 
Have two zucchinis and 1/2 cup of grated parmesan cheese on hand for this one. You also might want to add salt and pepper to taste. Preheat your oven to 400 degrees, cut zucchinis into slices and place them on a baking sheet that is lined with parchment paper. Season with salt and pepper, and add grated parmesan to each slice. Bake for twenty minutes or until golden brown. Remove with spatula and eat soon after for best taste! 
These are perfect for spring and summer! You'll need one pound of fresh strawberries and two cups of vanilla flavored Greek yogurt. Add the strawberries to a food processor and cover and pulse a few times. You could also use a potato masher to mash strawberries until they are chunky and only have a few larger pieces remaining. Place yogurt in a large mixing bowl and add strawberries over the top. Gently fold strawberries into the mixture and spoon mixture into a popsicle mold. Now freeze the mixture until it is totally solid and set. Enjoy this delicious concoction on a sunny day! (Or rainy  - It'll taste good either way.) 
Go ahead and get bikini-ready while feasting on these guilt-free treats! You deserve it.