10 Destinations For Beating Texas Heat!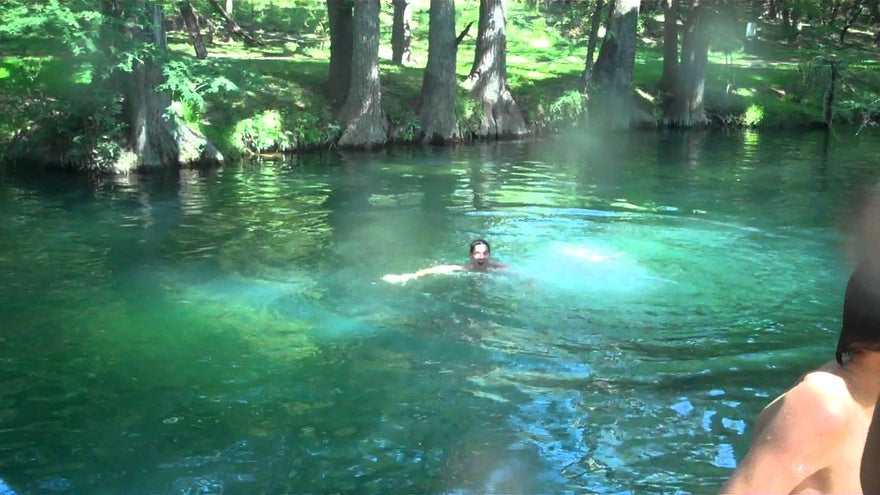 If you live in any Texas zip code, chances are you find yourself sweating on a regular basis. If you're visiting from out of town, you're probably already looking for anything water-related. That's why your friends at Little Roseberry have collected some of our favorite state spots for beating the heat! 
The Kemah Boardwalk is only twenty miles from Houston and offers everything from amusement park rides to amazing restaurants to festivals and seaside shows. Located right on the water, this makes for a charming getaway for your whole fam. 
While Austin's waterpark may not be as massive as its Texas competitors, it's also less expensive and often less overwhelming (aka more fun) for those of us with younger kiddos. Enjoy water slides, a lazy river and eats and drinks from the concession stands or Pizzeria! 
Rent a cabana for the day, kayak and spend the night while glamping! This spot has a lot of summer fun all packed into one adorable spot. 
This gorgeous swimming hole set in a forest-like setting makes for a perfect and refreshing adventure on a hot Texas day. Stop by the playground or volleyball and basketball courts after a dip in the pool! 
This East Texas spot comes equipped with a slide, diving board, private covered tables, and pine trees! Camping, canoeing, fishing, and s'mores are also great options for enjoyment at this fun in the sun spot. Lifeguards are also on duty here, making it an extra safe option for the whole fam. This is a superb place to relax and enjoy a scorching day in Tejas.
We can't complete this list without a shoutout to this Austin classic! This beloved swimming hole is filled with water from nearby natural springs. The temperature ranges between 68 and 74 degrees Fahrenheit, so this makes for a wonderfully chilly reprieve from the blistering sun.
Texans love turning rivers into their own personal swimming spots, and this one is no exception! A short drive from Austin and Fredericksburg, this beautiful location offers fishing, hiking and perfect picnic areas too! 
This magical place looks like nothing else in the world. Created when the dome of an underground river collapsed, Hamilton Pool is a cave-like watering hole complete with a 50 foot waterfall. You'll have to make reservations for this one, but the paradise-like setting is more than worth it! 
A camping site, swimming hole AND swimming pool spot complete with a butterfly garden! Older kids will love the rope swing too. 
A gorgeous beach spot with rides, eats and astounding sunset views. Pleasure Pier is appropriately named! 
Now go ahead and dive into summer with these splash-friendly destinations!