Valentine's Snacks Via Little Roseberry!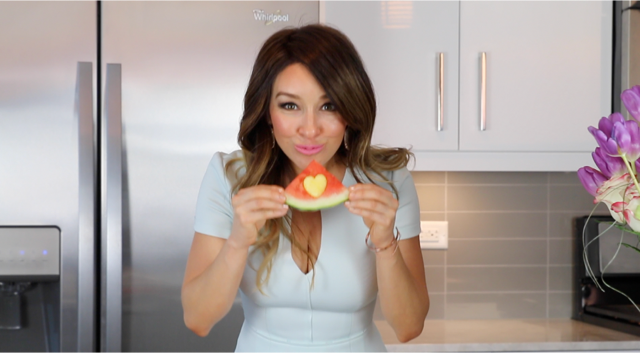 Love is in the air! Your friends at Little Roseberry are so excited to share with you  ideas to celebrate Valentines or a even a birthday, Mother's Day or any special occasion that requires celebrating with love!
To recreate this video you are going to need the following:
Green and Red apples
Small salad tomatoes
Watermelon
Strawberries
Pineapple
White bread
Small & Large Sausages
Jelly or Peanut butter
Ketchup
Tools:
Knife
Curling board
Toothpicks
Pan
Olive oil
Heart shape cookie cutters in small and large size
Popsicle sticks
To decorate your party:
Decorations & setting plates
Enjoy the video and Happy Valentine's, Roseberry Readers!
Ps: We'd love to see photos of your happy snacking! Feel free to share your creations to our
Facebook page
! :)